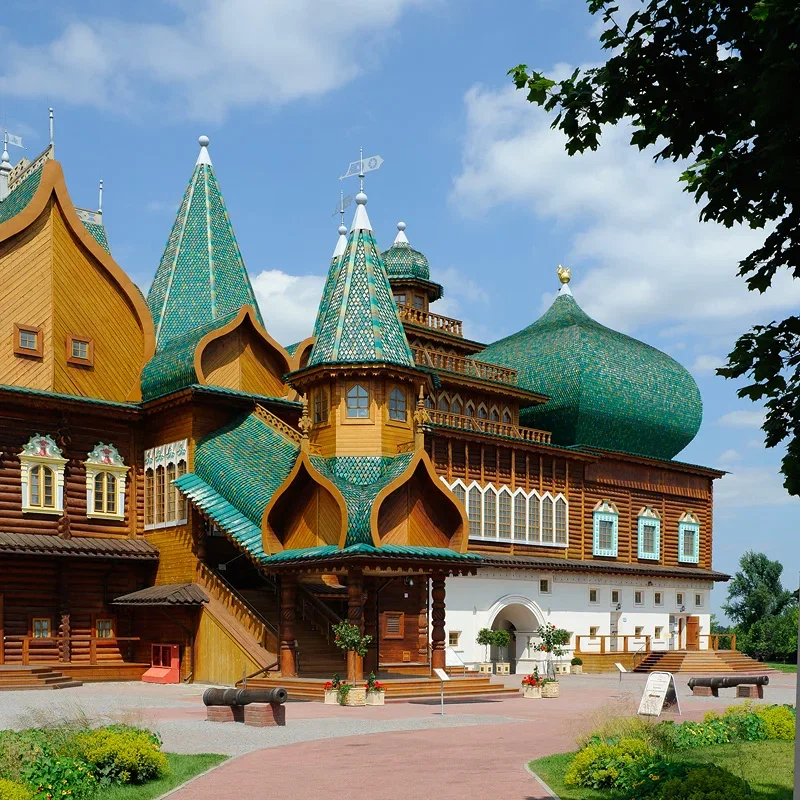 Доступна английская версия сайта! Discover Kolomenskoye and Izmailovo web in English!
We have launched the English version of the website, where you can find all the information about the Kolomenskoe Museum-Reserve and the Izmailovo estate!

Kolomenskoe is a nationally protected landscape where the original ancient relief and unique flora are preserved. Vast park areas, picturesque ravines, scenic hills and the mirror-like surface of the Moskva River occupy most of its territory. The only reserve of its kind, it integrates historical, architectural, archaeological and natural sites situated almost in the center of Moscow.
From May 1 till September 30 territories and exhibitions of Kolomenskoe and Izmailovo are open every day. The park is open from 5.30 a.m. till midnight. Museum areas and exhibitions are open according to individual schedules.
Check the English website by the link below: